Neïtah Janzing
Münsterland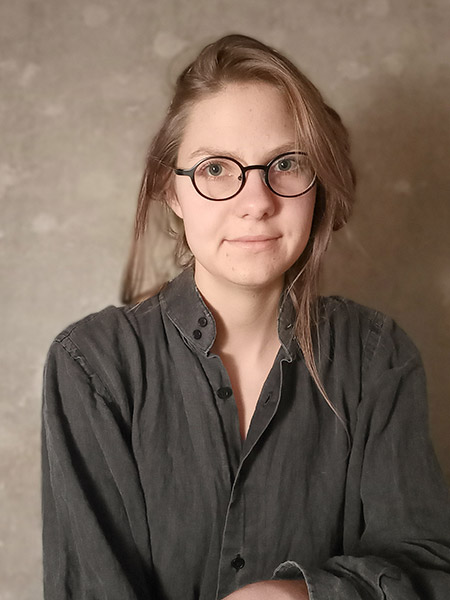 Neïtah Janzing (*1997) organized monthly public readings in the Bibliothèque St-Germain in Saint Hyacinthe, Canada over the course of her studies in costume design and stage design. She immigrated to Germany in 2019 and, in its capital, joined the Résau des Autrices francophones de Berlin, the network of French-speaking writers in Berlin. The network mutually realizes public readings, editorial reviews and text workshops. Janzing was the web resident at Hôtel des Autrices on two separate occasions and presented short poems at a hospital in Madrid, Spain in 2021 as part of the initiative Cultura en Vena. As part of her Briefprojekte (Letter Projects), she invites the participants to write letters to people they do not know. She has already tested out the format in the Czech Republic and Germany and will now further develop it as part of her residency. In Münsterland, she will create postcards from her photos of the region and send her impressions, expressed in just a few words, to people she does not know.
During her residency, Neïtah Janzing's texts will be translated by Odile Kennel.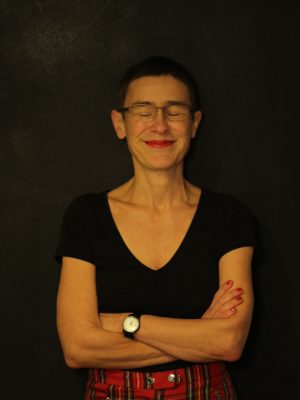 Odile Kennel lives in Berlin as a poet and as a translator from French, Portuguese, Spanish, English. She writes in German and French and likes to invite other languages into her texts. In 2019 her poetry collection Hors Texte was published by Berliner Verlagshaus, in 2013 oder wie heißt diese interplanetare Luft (or what is this interplanetary air called) by dtv. She has published two novels, Was Ida sagt (What Ida says) (2011) and Mit Blick auf See (With lake view) (2017), for which she was nominated for the Alfred Döblin Prize. In 2021 she was a finalist for the Merano Poetry Prize. In 2021, her poetic essai on the theme of "Lust" was published by Verlagshaus Berlin. She is an  occasional blogger  and can be found in the virtual universe under @solidenelke.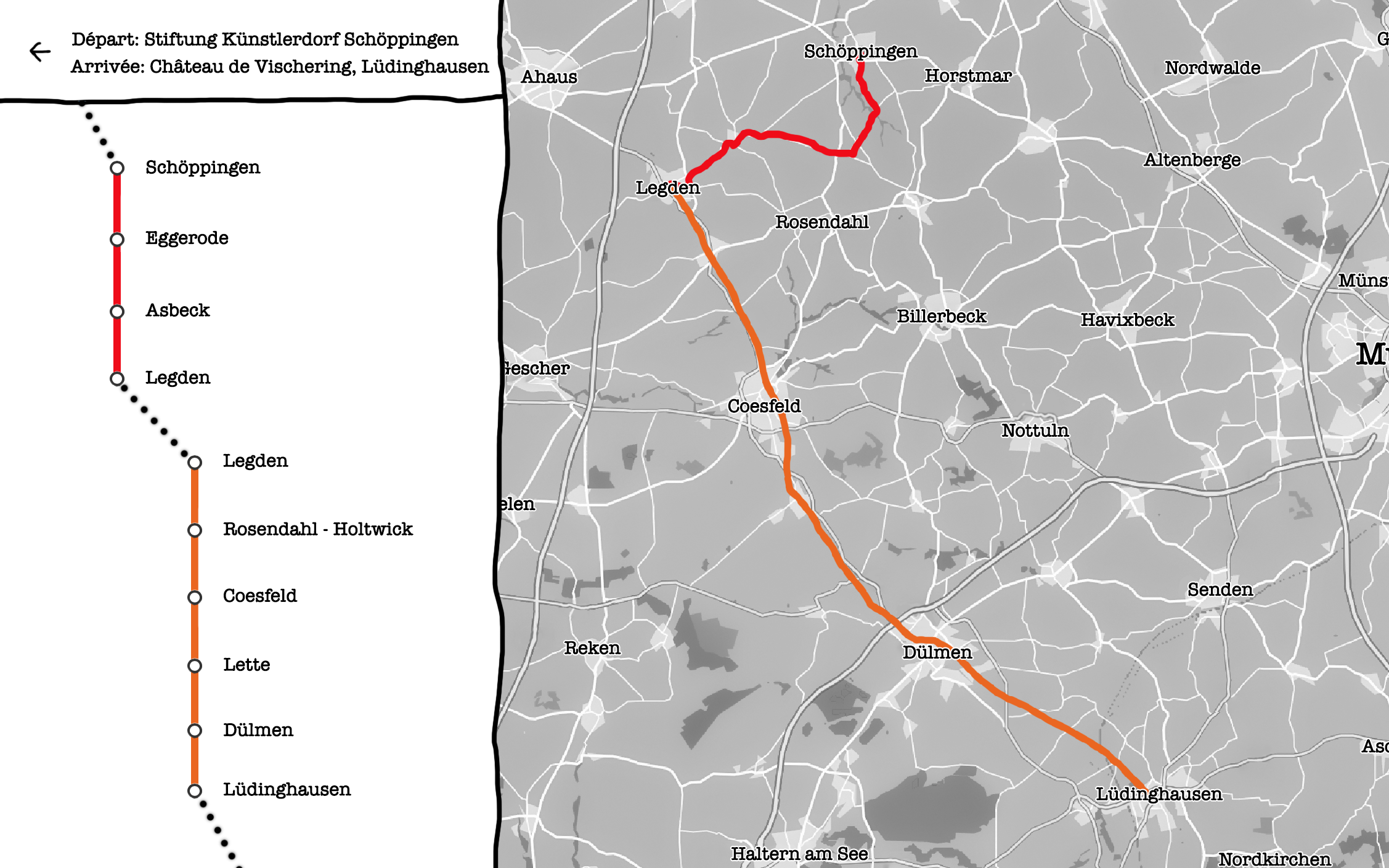 über eine Reise im Münsterland.
Von Schöppingen nach Lüdinghausen, über Eggerode, Asbeck, Legden, Rosendahl-Holtwick, Coesfeld, Lette und Dülmen.
Read more …