Rabab Haidar
Ruhrgebiet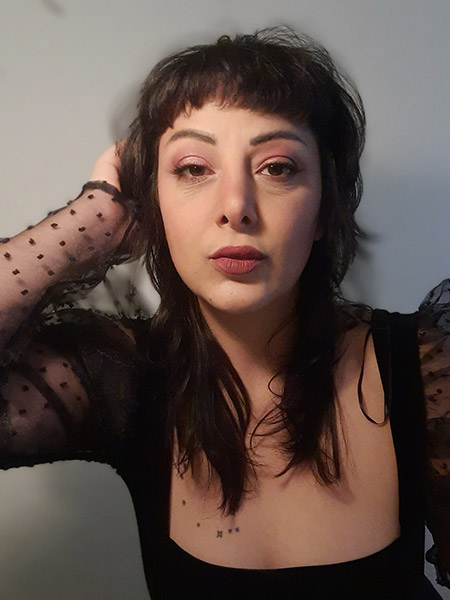 Rabab Haidar (*1977) lives in Berlin and grew up in Syria and Bahrain. She studied English literature at Tishreen University in Latakia (Syria), is a certified translator and works as a freelance journalist. Her travels to numerous countries in South Asia, Europe, North Africa and East Africa have helped her to "understand societies as a continuum". Her first novel, Land des Granatapfels (Land of the Pomegranate) was published in 2012. She has written for German media since 2017, including, amongst other publications, Zeit Online, Vogue and weiterschreiben.jetzt. She came to Germany with a stipend from the Heinrich Böll Foundation in 2019 and has presented her work at a variety of festivals and readings since then. With her essay project Barfußlaufen in kleinen Gärten (Running Barefoot in Small Gardens), she intends to create a written mosaic of completely normal life in the Ruhr Area that follows the stories of people through bars, cafés, museums, parks and markets, that eavesdrops on the rivalries between different types of beers and football clubs and which observes our hobbies and quarantine routines.
During her residency, Rabab Haidar's texts will be translated by Freyja Melsted.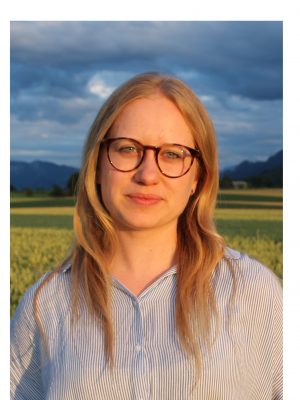 Freyja Melsted (*1991) moved to her second home country Iceland after finishing school in Austria, where she studied International Education, Russian and Literature at the University of Iceland in Reykjavik. After completing her Bachelor's degree, she went on to study Literary Translation in her Master's program at Heinrich Heine University in Düsseldorf. Freyja lives in Düsseldorf and translates mainly literary texts from English, Spanish and Icelandic into German. She also works as a copywriter and editor. She is co-founder and editor of the online magazine for translated literature TraLaLit and a member of the Association of German-Speaking Translators (VdÜ).
Stellung beziehen II- Keeping Up with the Earthlings
Das Bügeleisen hinterlässt einen kreideartigen Fleck auf meinem letzten ansehnlichen schwarzen Hemd. Wie von Kurt Vonnegut prophezeit, bereite ich mich […]
Read more …