Tanja Maljartschuk
Sauerland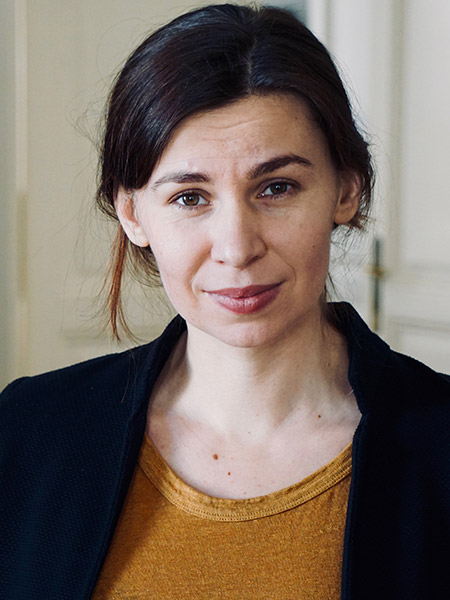 Tanja Maljartschuk (*1983) lives and works as a writer in Vienna. She studied philology at the Vasyl Stefanyk Precarpathian National University in her hometown of Ivano-Frankivsk in Western Ukraine and worked for some years as a television journalist in Kiev. She has lived in Austria since 2011. Her most recent novel, Blauwal der Erinnerung (The Blue Whale of Memory) was published in German in 2019. She has published numerous essays in newspapers and magazines such as the FAZ and Die Zeit, amongst others, as well as radio pieces on the ORF. She has received multiple awards for her literary work including the 2016 Book of the Year Prize from BBC Ukraine and the 2018 Ingeborg Bachmann Prize for her story Frösche im Meer (Frogs in the Sea). During her residency, Tanja Maljartschuk intends to deal with the history of the Second World War in Sauerland, research documents pertaining to Eastern Europe forced laborers in the surrounding archives, thus creating a bridge between different models of memorial culture in the form of short essays.
Seit Kriegsbeginn habe ich an die vierzig Interviews gegeben und in etwa ebenso viele Auftritte, Diskussionen und Lesungen absolviert. Gezählt […]
Read more …
Tanja Maljartschuk's residency begins on March 1, 2022. Her texts will be published here at this point.