Before stadt.land.text became the stage for ten authors from all over NRW every two years, the focus in 2016 was on the Aachen region and its regional writer.
Marie Ludwig (Aachen)
Aachen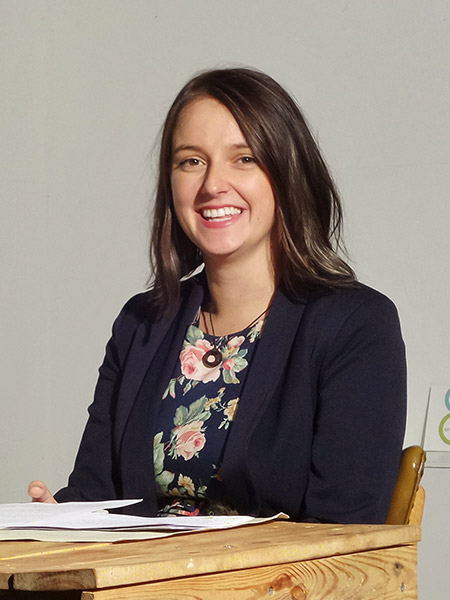 Marie Ludwig (*1991) grew up near Düsseldorf and studied political science, sociology, history and theology at RWTH Aachen University. Internships took her from the state parliament of North Rhine-Westphalia to the Bundestag; from the ZDF foreign studio in Singapore to the Süddeutsche Zeitung and from the Deutsche Presse-Agentur to the WDR. Ludwig has her journalistic roots at the Aachener Zeitungsverlag, where she has been writing for the local section and magazine for years. "Taking a look at the small, everyday things, noticing things there that at first seem ordinary but are then bizarre and special – sensing these things is what I see as my job as a journalist," Ludwig says of her work. In her time at stadt.land.text, she wants to dedicate herself to the region through four selected monthly mottos. In the first month, under the title "On Journeys," she will talk to federal border guards and spa guests, among others, and also embark on a journey through the region herself on the Jacob Pilgrim's Way.